Free Shipping on orders over £30
Beer & Nut Hamper (1 Ale & 4 Tubs of Cracking Nuts)
Perfect gift for any beer and nut lovers.
This box includes 1 can of GT Ale and 2 Tubs of Cracking Nuts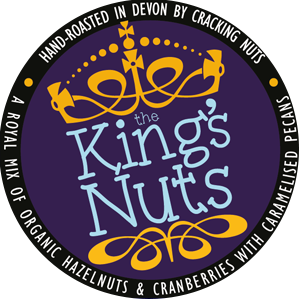 The King's Nuts
Organic, unsalted, hazelnuts and caramelised pecans mixed with plump, organic dried cranberries. Together making a luxury mix of chewy and crunchy textures, fit for a king.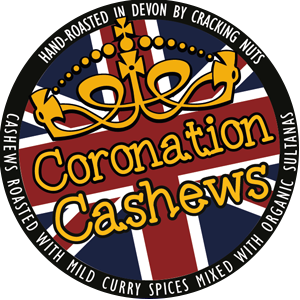 Coronation Cashews
Creamy, cashews roasted with mild Indian curry spices and mixed organic sultanas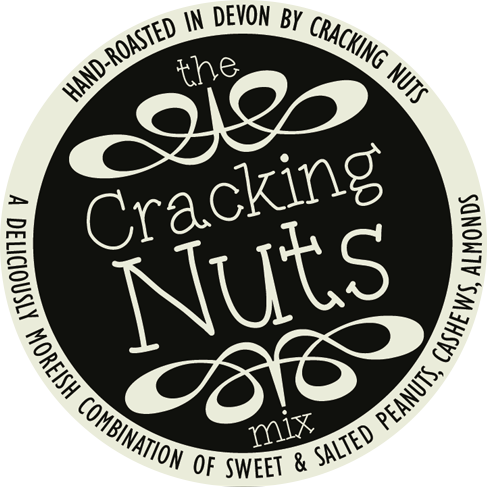 The Cracking Mix
A deliciously moreish combination of sweet & salted peanuts, cashews & almonds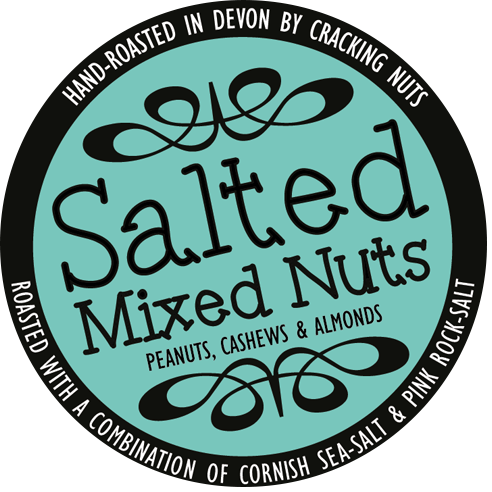 Salted Mixed Nuts
Sometimes simple is best, simply roasted with a combination of Cornish sea-salt and pink rock-salt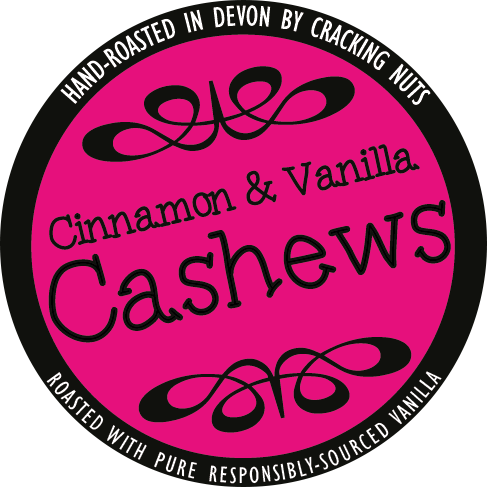 Cinnamon & Vanilla Roasted Cashews
Crunchy on the outside yet, creamy in the middle. These cashews are delicately seasoned with cinnamon and responsibly sourced vanilla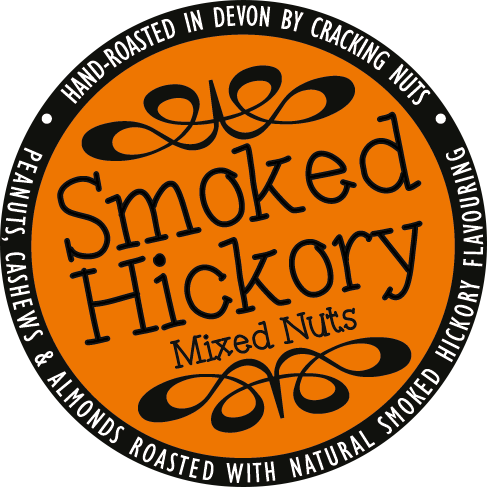 Smoked Hickory Mixed Nuts
Peanuts, cashews & almonds roasted with completely natural smoked hickory flavour to give a savoury taste which perfectly compliments any beer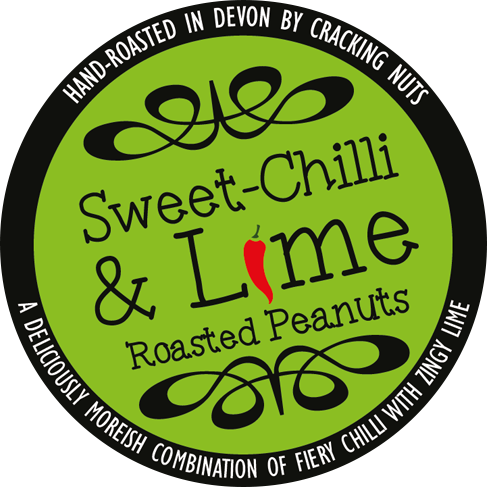 Sweet-Chilli & Lime Roasted Peanuts
What is it about the sweet combined with chilli that keeps you needing to come back for more? Beware, one nut is never enough!
Sweet Roasted Nuts
Delicious combination of peanuts, cashews, almonds & pecans. Top tip, try warmed up and served on top of ice-cream!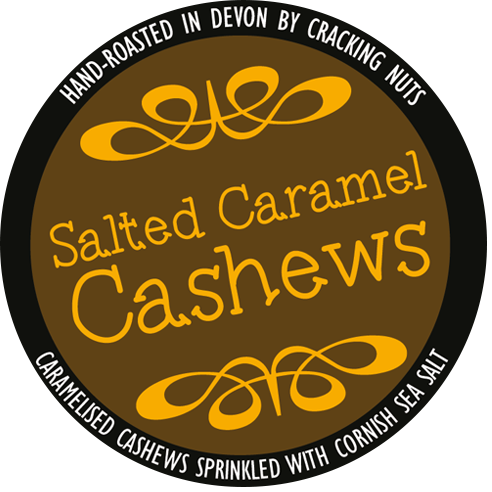 Salted Caramel Cashews
The cashews are first roasted with sugar until the sugar caramelizes and then sprinkled with Cornish sea salt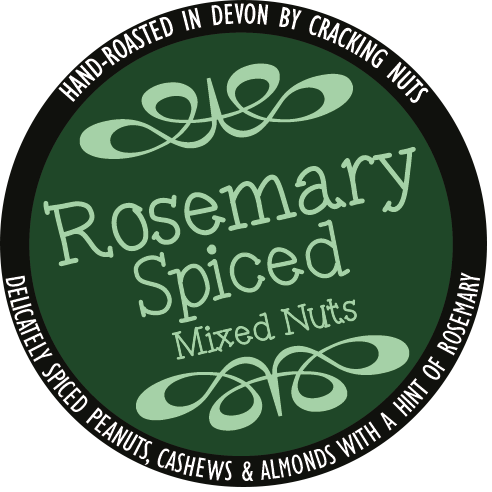 Rosemary Spiced Mixed Nuts
Delicately spiced cashews, almonds & peanuts with a hint of rosemary. Cracking Nuts twist on this classic New York bar snack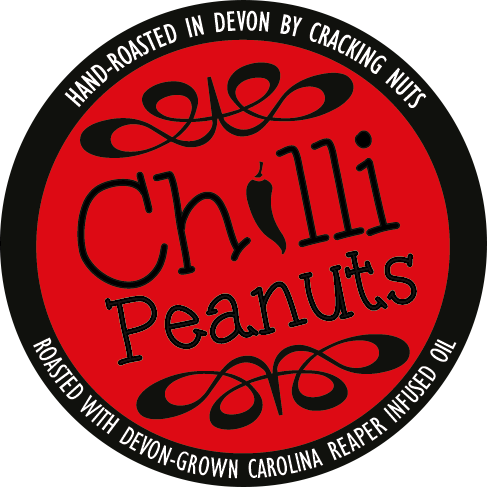 Chilli Peanuts
Roasted with Devon-grown Carolina Reaper infused oil. The perfect accompaniment to a cold beer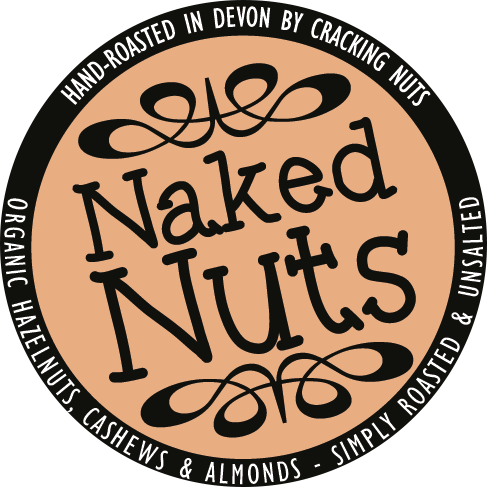 Naked Nuts
Organic hazelnuts, cashews & almonds – simply roasted & unsalted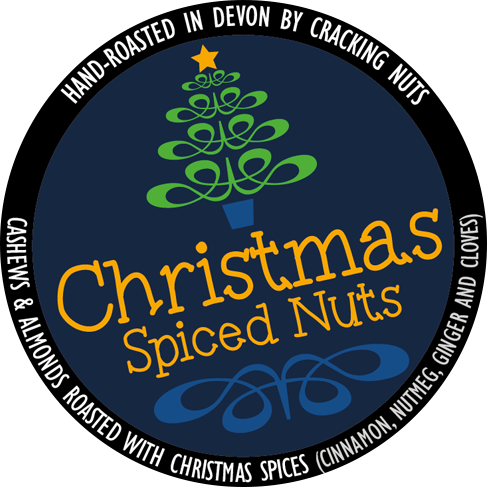 SEASONAL SPECIAL: Christmas Spiced Nuts
Cashews & almonds roasted with Christmas Spices (Cinnamon, nutmeg, ginger & Cloves)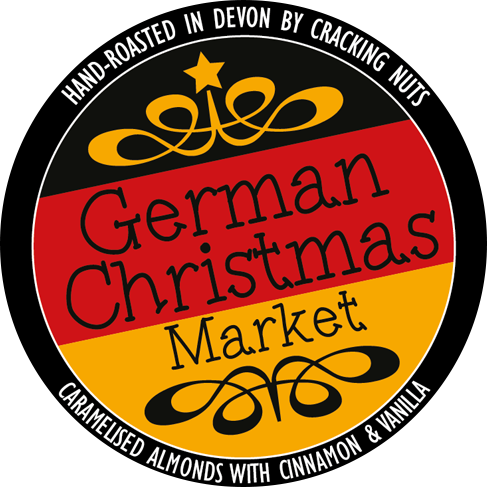 SEASONAL SPECIAL: German Christmas Market
Caramelised almonds with cinnamon & vanilla
SEASONAL SPECIAL: Holly & Ivy
Chilli Peanuts (The Holly) mixed with Lime Cashews (the Ivy)
We've teamed up with our friends at GT Ales, an award winning craft brewery also based in North Devon. Offering a range of beers from pales to stouts.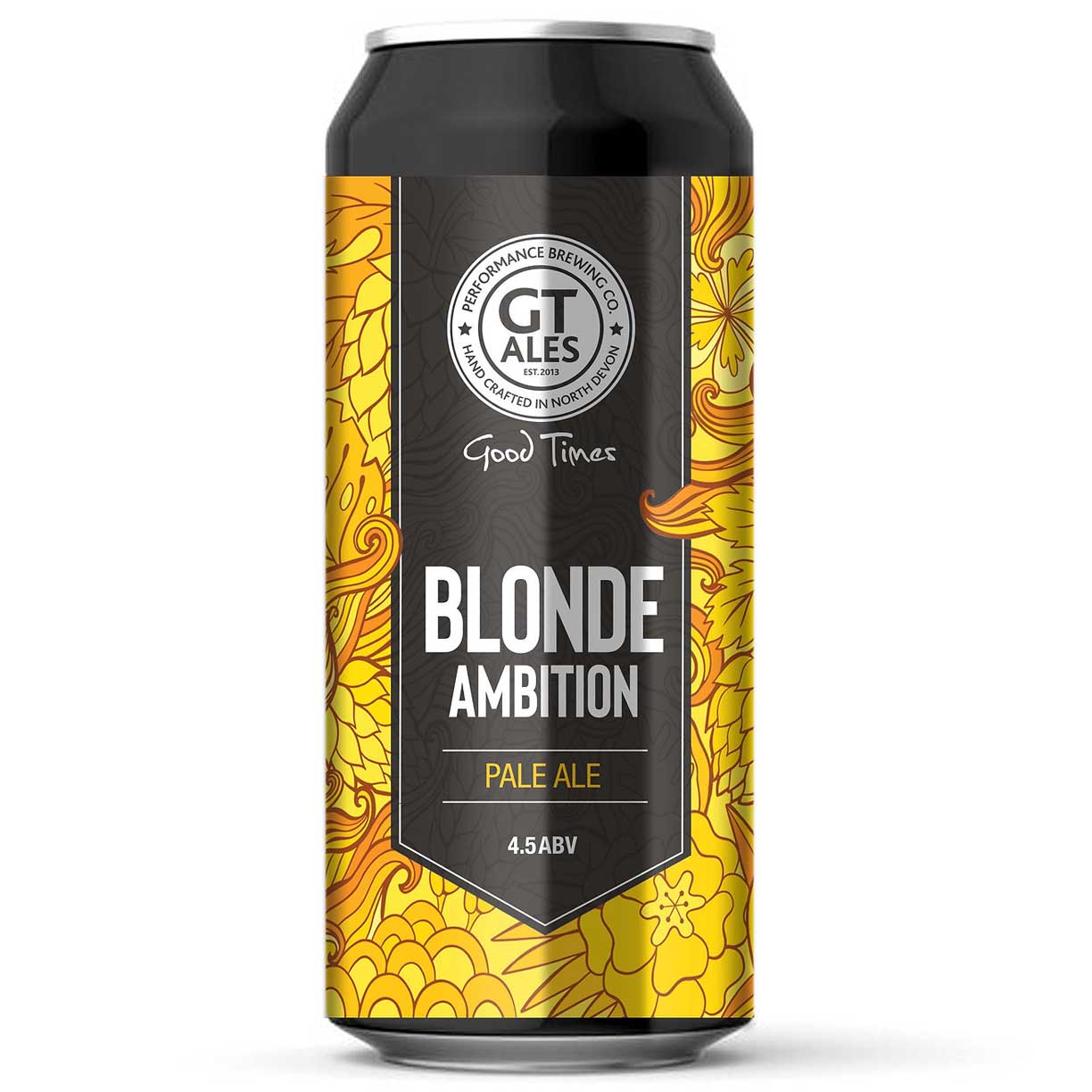 BLONDE AMBITION
A refreshing pale ale brewed with the finest extra pale malt and a sprinkle of cara malt.
Hopped with the gorgeous mosaic, to give a delicate nose and light citrus fruit finishing notes.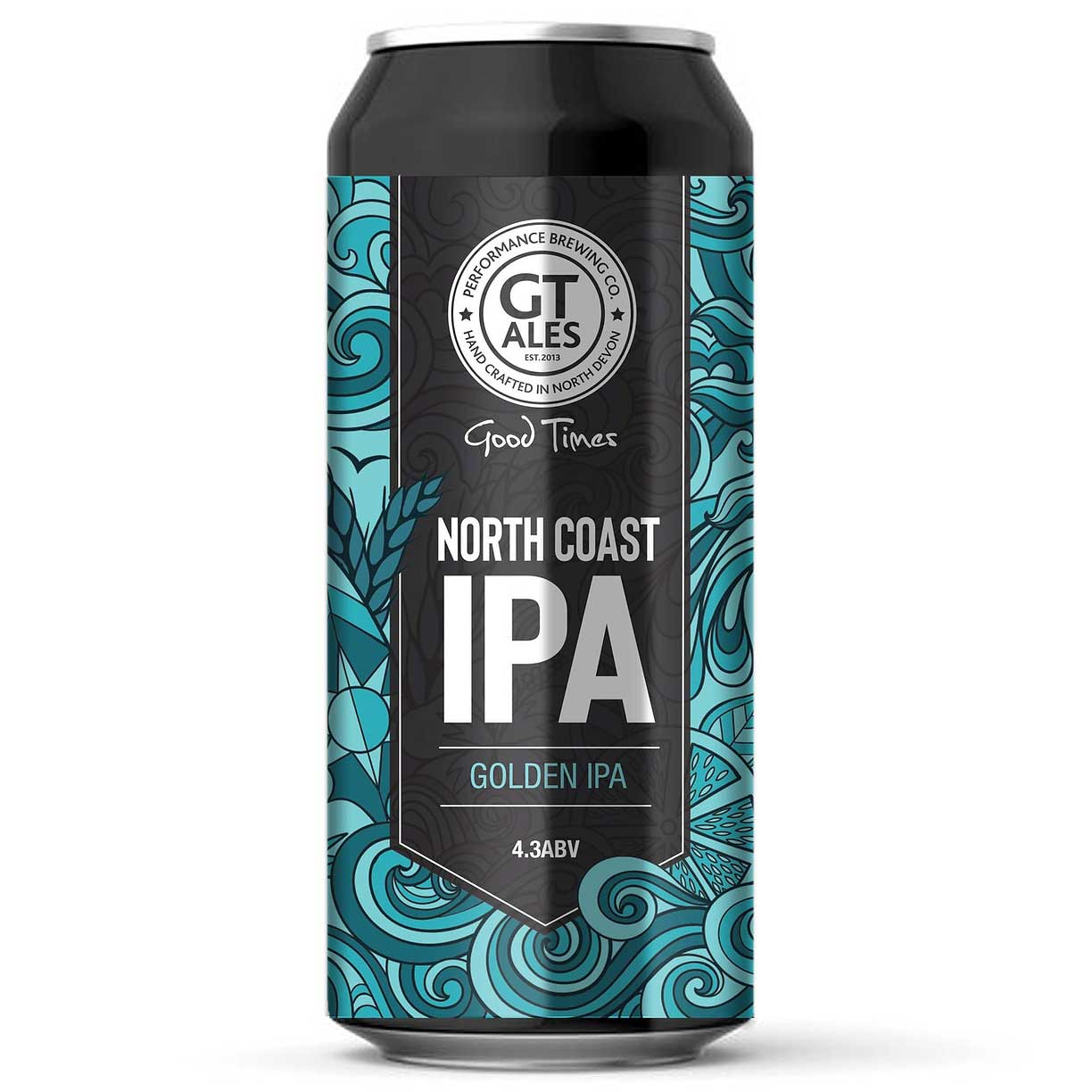 North Coast IPA
A golden characterful IPA named after our beautiful coastline. The gorgeous Citra hop delivers aromas of mango and passionfruit and leads to a sweet tasting finish of guava and lychee. Yum.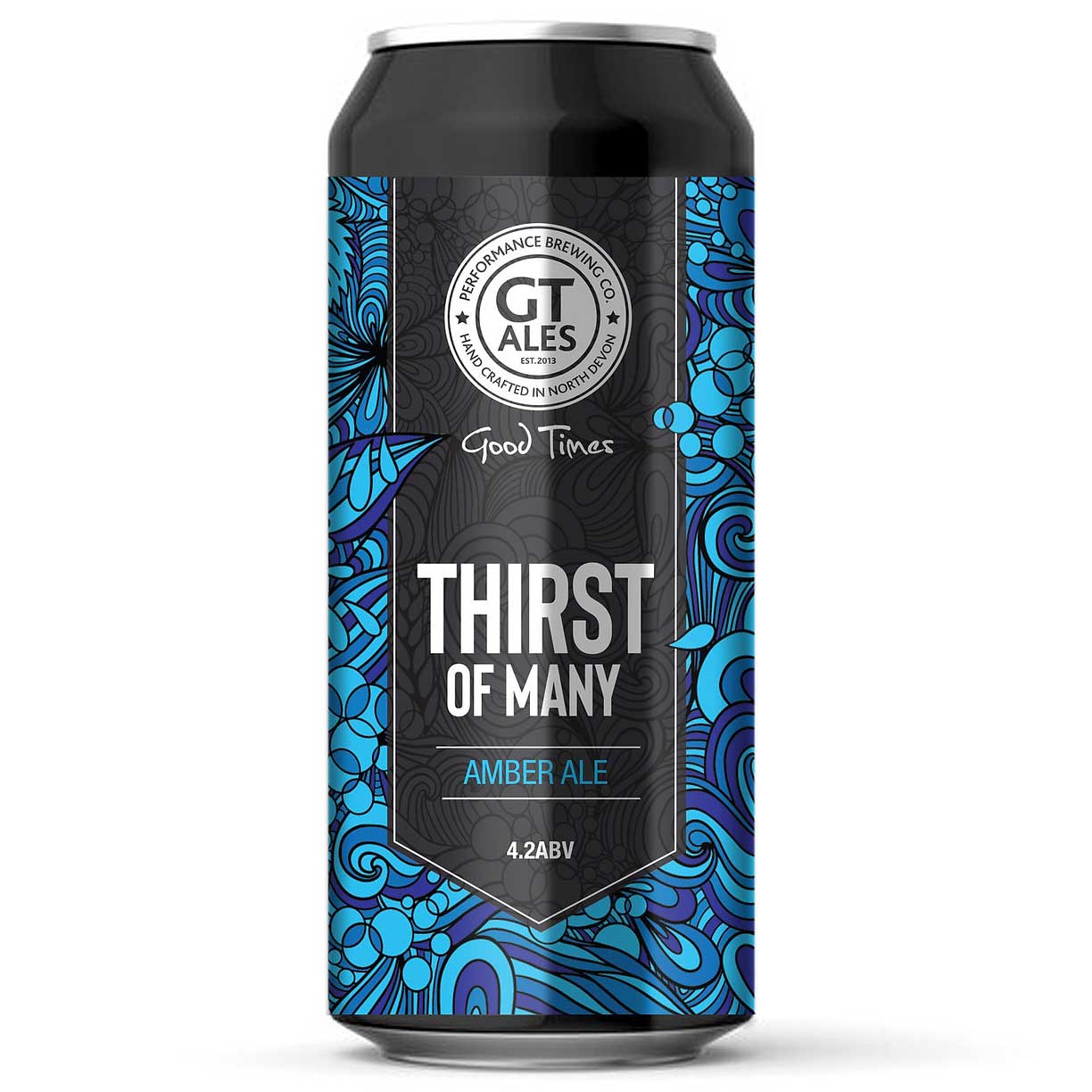 Thirst of Many
GT Ales flagship amber ale. Light caramel and toffee aromas balance with hints of orange from Cascade hops to leave a refreshing finish.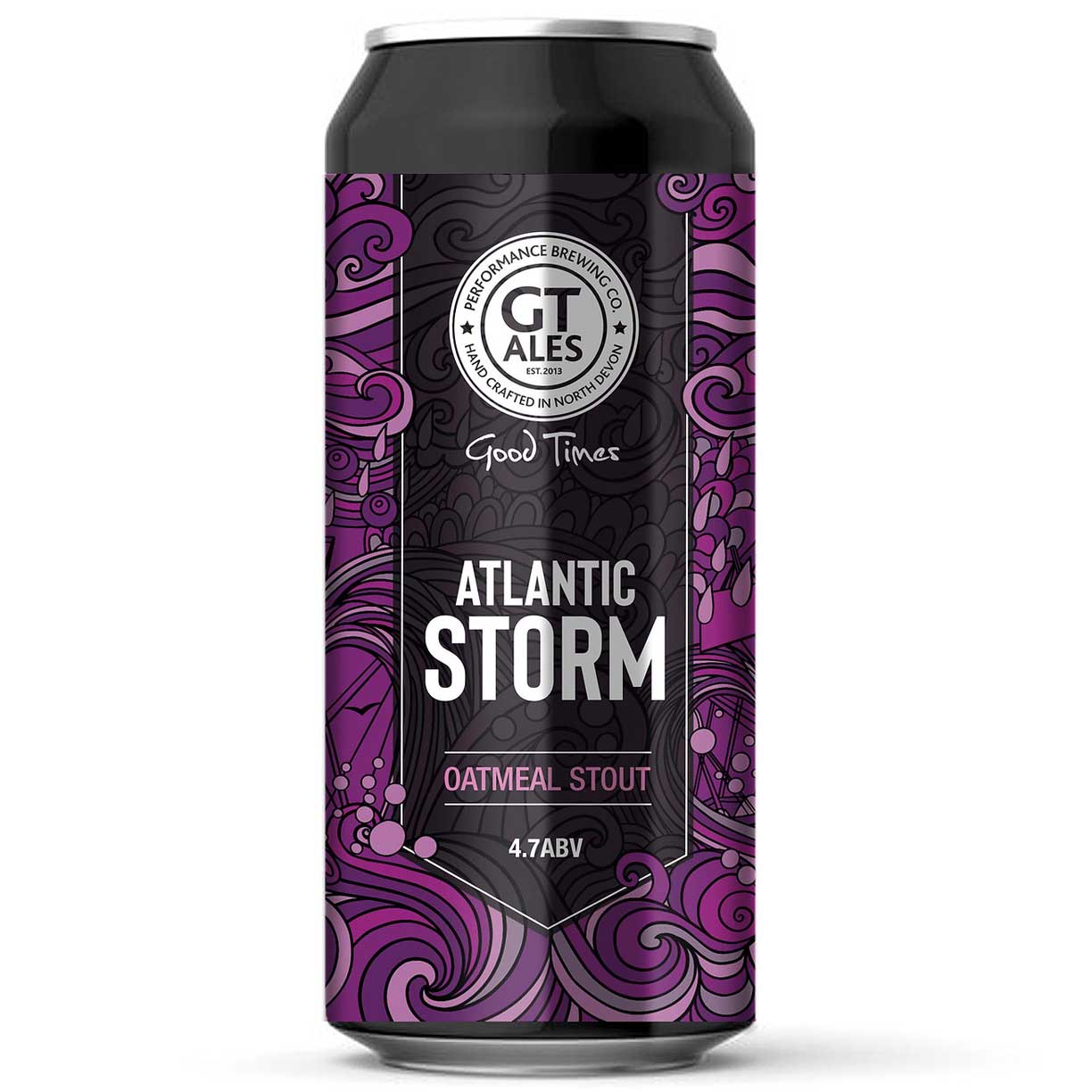 Atlantic Storm
Brewed with 10 different malts to give a unique depth of flavour, and a creamy mouthfeel. A generous addition of flaked oats make sure this rich oatmeal stout is full bodied and silky smooth, just as a stout should be.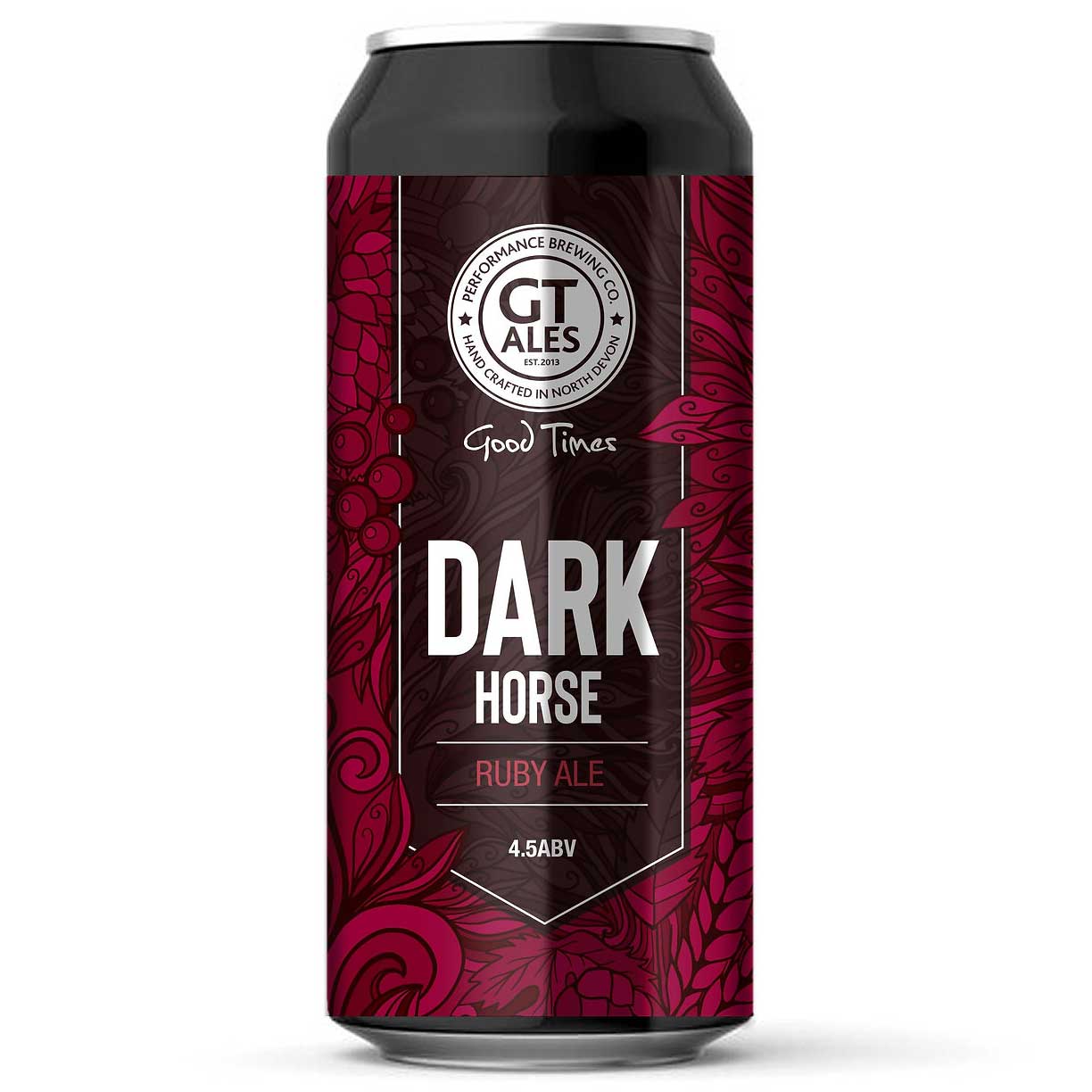 Dark Horse
A full bodied ruby beer brewed with a generous addition of lactose to give a slightly sweet, creamy mouthfeel. Blackcurrant aromas, with a hint of coffee leads to flavours of dark fruits from a dry hop with Bramling Cross. It's proving to be a bit of a Dark Horse.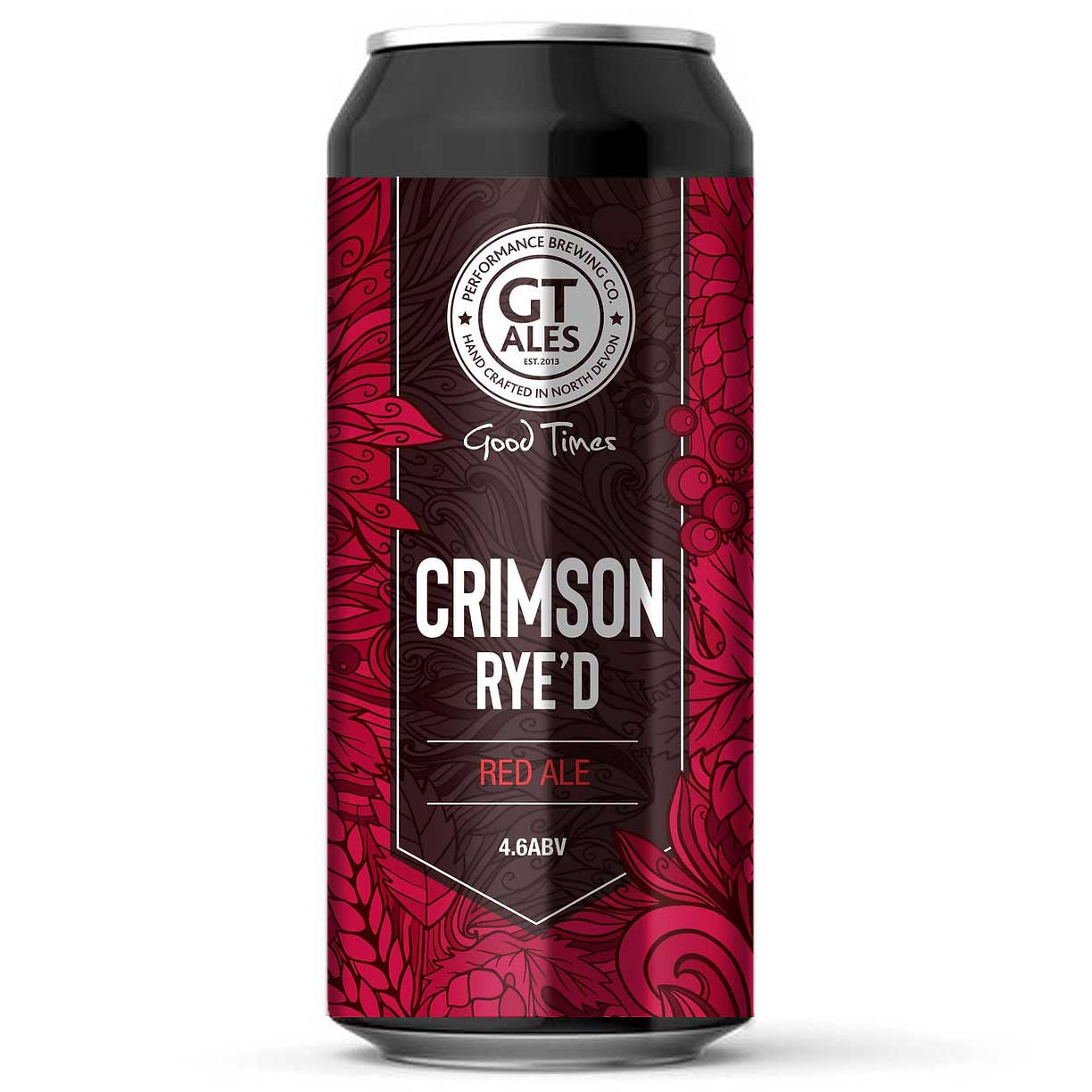 Crimson Rye'd
Smooth Red Ale. Brewed with a complimentary blend of 7 different malts and a touch of Rye Malt. Bramling Cross hops deliver a hint of spice, with a smooth dark fruit finish.

Yes, our products contain nuts!
We cannot guarantee that there won't be traces of any other nuts in our products. So if you have a nut allergy of any kind, I'm afraid we are not for you.
The majority of our products are:
Gluten Free
Dairy Free
Vegan Friendly
We do have specials from time-to-time that include ingredients produced in other factories. If there is any specific allergy advice for this product, it will be displayed above this section.

Fresher the Better
We love the satisfying crunch you only get from freshly roasted nuts. So we recommend you enjoy our nuts are soon as possible. But the best-before date, is just that, after that date, they are no longer at their optimal best, but they are still tasty, so we recommend, you give them a try before you discard them.
All our nuts are freshly roasted, we have a relatively short shelf-life compared to other nut companies as we do not use any additives or preservatives. The best way to maintain the freshness of your nuts is to put them into an airtight container for the tubs and to keep the jar lid and the refill packs closed when not in use.
Tubs: (2 – 4 months)
The nuts in our cardboard tubs are sealed inside to keep them as fresh possible. We use either:
Plastic-Free Bags (Approx. 2 months)
Eco-friendly Compostable Bags made from a 100% home compostable film made from cellulose, derived from sustainable wood pulp. An environmentally friendly choice. These products are naturally more porous, this is great for the environment but it does reduce the shelf-life of our nuts, but we believe it is a price well worth paying.
Foil Bags (Approx. 4 months)
When it is not possible to use the compostable bags, we will use the foil bags, these will keep the nuts fresher for longer. If you have a preference, please let us know in the order notes and we will do our best to accommodate you.
Our cardboard tubs are fully recyclable, but we recommend you reuse them. They are great for nut refills, spare change or anything else!
Jars: (Approx. 4 months)
Our jars are fully recyclable but we recommend you reuse them, for nuts or anything else!
To maintain the freshness, keep the lid closed when not in use
Each jar is approximately 100m diameter and 150mm high. The weight of the empty jar is approximately 600 grams
Refill Bags: (Approx. 4 months)
Our refill bags have a fold-down tin-tie to keep your nuts as fresh as possible.
The refill bag is also reusable, and we recommend you use them again but if you do decide not to reuse it, they are fully biodegradable and home-compostable.
Plastic Free!
Living by the sea, we often see at first-hand the staggering amount of plastic washed up on our beaches, and we just cannot be a part of it. So all Cracking Nuts products, the jars, the tubs, the refill bags are all plastic-free and can be recycled or are biodegradable.  And, its not just the products, but all our packaging is too.
Eco-Packaging
The paper, the boxes, the fillings, the tape are all plastic free.
Our jars are protected by 'Flexi-Hex' a robust cardboard sleeve made from over 85% recycled paper pulp.
Reuse Boxes
If you order multiple products, we sometime use third-party boxes.
We mainly use Evri for deliveries. We have tried and tested all of the courier services available and we have found Evri give us the best service.
We use their '2-5 day delivery' service. When you order, you should receive 'Tracking' from Parcel2go, the estimated delivery on the tracking is normally 5 days, but in our experience most arrive within 2-3 days. We understand how frustrating it can be if a parcel is late or lost, and it is also very frustrating for us too. But if a parcel is late please let us know and we will see what we can do to help.
NEXT DAY DELIVERY SERVICE
If you need your order more urgently, you may want to upgrade to a 'Next Day Delivery' (+£2). Please understand that this does not guarantee your parcel will be delivered the next day. As we will still need to prepare your order. It means that when we do dispatch it, we will order a next-day service from Evri, which could still take 1-2 days.